Les Beautés Terrestres
2019



Les Beautés Terrestres is a multidisciplinary artistic project, born from the meeting between Bérénice Milon and Galice Aumaître, creator of the stationery brand Museum books. Bérénice Milon remembers: "I was fascinated by her marbling work, she liked my stories: naturally we decided to write a set."

The two artists have therefore been collaborating for several months to give life to a whole universe that they describe as "graphic and poetic" and have thought of it as an "ode to poetry and peace".

After giving rise to the creation of an illustrated notebook and a series of workshops, "Les Beautés Célestes" are the subject of an exhibition at the La Régulière bookstore-café in the 18th arrondissement of Paris. The event takes place as part of the Harvest Festival of Montmartre.

Through the exhibition and the notebook, the visitor will be able to "put themselves in the shoes of an extraterrestrial person discovering the earth for the first time. He discovers there his arts, his crafts, his languages, his fauna, its flora ". His illustrated notebook allows him to report all his observations and wonders.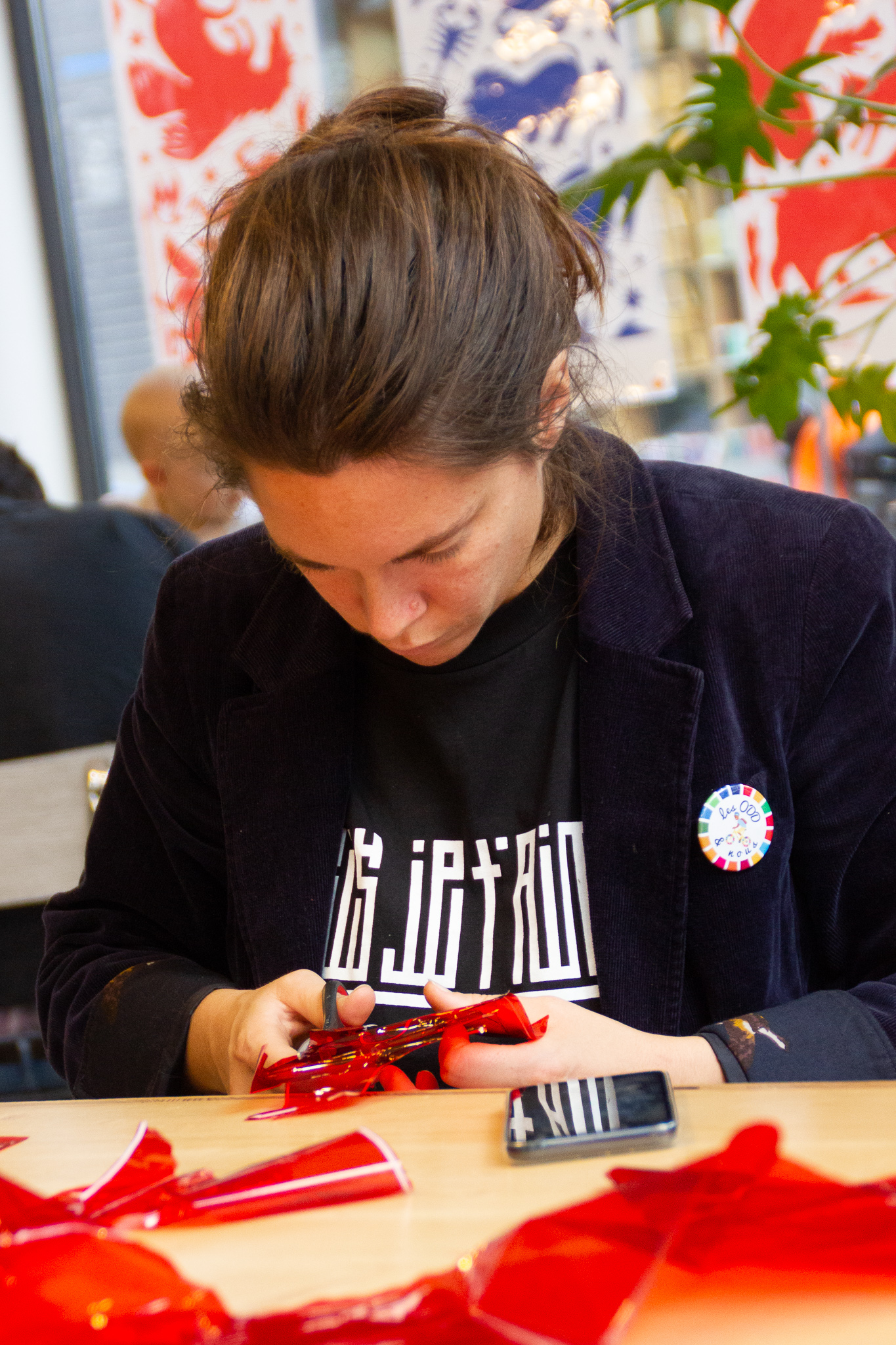 On the occasion of the release of the game book "Les Beautés Terrestres" we had the opportunity to lead a workshop at the La Régulière bookstore.


Writing workshop during the Festival du Livre à la Goutte D'or, Paris — March 2018
"Put yourself in the shoes of an explorer from another planet who discovers the Earth. How would you feel? What would you find beautiful? Or ugly? What would be your questions? What would you enjoy? Would you scare? What perception would you have of trees, plants, animals, landscapes? "